Mini Classes
Mini classes are a perfect opportunity to keep studying French without a long commitment. Each class targets a specific area or theme. Mini classes are offered in a series of 4 weeks, 1h30 hours per session, starting the week of October 16.
Registration for Fall Mini Classes is open. Below you can find fall offerings.

Below you'll find the details about each series. Scroll all the way down for registration. REGISTRATION CLOSES 24H BEFORE CLASS BEGINS. Contact the office for last minute registration info@afportland.org.

Scroll down to register.

Fall Mini Classes: October 16 - November 10

C'est une maison bleue
For A1 level
Welcome to the wonderful world of homes! Let's explore what makes your home sweet home. Share your favorite features, how you make yourself feel comfortable, and your ultimate dream home. We'll also delve into some unique and unusual places we'd love to call home. Get ready to be thrilled and inspired by the wonders of home sweet home, through captivating images, melodious songs, and fascinating mini-documentaries, as we embark on this exciting journey of talking about our nests.


Fridays 8:30-10am
October 20 - November 10
Prerequisites: 101/102 or equivalent
For A1 through A2 levels
Learn the basics of French for travelling, discover popular destinations, learn to describe your favorite holiday activities, book a hotel and write a review after your stay.

Wednesdays 8:30-10am
October 18 - November 8
Prerequisites: 103 or equivalent
Sounding French
For levels A1, A2 and B1
In-person class

Pronunciation is the key to successful communication in French and this 4-week workshop will concentrate on areas of pronunciation that are typically troublesome for English speaking students. This class is offered at 3 levels: A1, A2 and B1.
A1 level:
Mondays 10-11:30am
October 16 - November 6
Prerequisites: 101 or equivalent
A2 level:
Tuesdays 10am-11:30am
October 17 - November 7
Prerequisites: 202 or equivalent
B1 level:
Mondays 1-2:30pm
October 16 - November 6
Prerequisites: 206 or equivalent
Grammar With Karim
For A2 level

In our French class, you'll explore the intricacies of relative pronouns, passé composé, imparfait, and plus-que-parfait tenses, while mastering the art of direct and indirect discourse. We'll delve into the subtleties of the subjunctive mood and clarify when to use infinitive forms, providing a comprehensive understanding of French grammar. Through interactive lessons and immersive practice, this class will elevate your language skills and deepen your appreciation for the beauty of the French language.

Tuesdays 11am-12:30pm
October 17 - November 7
Prerequisites: 101 or equivalent
Paris Par Arrondissements
For A2 through C1 levels
Back by popular demand! Travel to the famed City of Lights from the comfort of your own home! Discover the charming neighborhoods of this beautiful city. In each session, we will explore an arrondissement or two and learn about its main attractions, including museums, monuments, parks, recommended restaurants, and more. Your teacher Melody, who lives in Paris, will serve as your enthusiastic tour guide and suggest walking routes. Open to all students A2 and up, regardless of whether you've taken previous Paris par arrondissements classes.

Mondays 9-10:30am
October 16 - November 6
Prerequisites: CECR A2
Good Morning French - Intermediate
For A2 through B1 levels
Are you someone who thrives on mental stimulation and craves a challenge as soon as you open your eyes? Introducing our invigorating "Good Morning French" class – your ticket to an early and lively start to your day. Join us for an early morning rendez-vous that promises laughter, growth, and the wonderful world of French language and culture. What to Expect: interactive learning, lively conversations, cultural insights, supportive community. Prerequisites: 202 or equivalent.

Thursdays 8:30-10am
October 19 - November 9
Prerequisites: 202 or equivalent
Task-Oriented Language Immersion
For A2 through B1 levels
Are you tired of letting your hard-earned French skills collect dust? Say au revoir to boredom and bonjour to excitement with our dynamic Task-Based French class! We're not just learning - we're doing. Ever wanted to describe the intricate details of French housing styles, or paint a mouthwatering picture of the culinary wonders that grace French tables? Now's your chance! Our sessions will be your gateway to creating captivating projects and presentations on a myriad of engaging topics: from the picturesque landscapes of French geography to the vibrant tapestry of society and culture. But wait, there's more! We believe in learning by doing, which is why you'll have exciting short projects to tackle between sessions. Your homework will become your gateway to even more French fluency and cultural understanding.
Tuesdays 8:30-10am
October 17 - November 7
Prerequisites: 202 or equivalent
Sounding French
Online Class
For B1 level

Welcome to the French Phonetics course! This course will be interactive and hands-on, featuring numerous activities and exercises to reinforce your French phonetics skills. You'll be guided by experienced, native, instructor who will help you advance your pronunciation and listening comprehension in French. You'll practice auditory discrimination; you'll explore sound changes based on word position within a sentence and their phonetic environment (transformation); you'll be introduced to accurately identifying French sounds and verifying your pronunciation (identification and verification); you'll develop observation skills by analyzing the phonetic features of native French speakers (observation); you'll dive into the intricacies of the French "H," studying cases where it's silent and aspirated; and you'll explore sound linkages in French and liaisons that occur between words in a sentence.

Wednesdays 11am-12:30pm
October 18 - November 8
Prerequisites: 205 or equivalent
Paris Off the Beaten Path
For levels B1/B2 and B2/C1
In this weekly class, the instructor—born, raised and living in Paris—will take you virtually in neighborhoods, sites where the "real" Parisians live, play or work. You will get insights on what Paris really is and who the Parisians really are, knocking down stereotypes down one by one. You'll explore the ins and outs of a historic international university, a blue-collar neighborhood of the 17th arrondissement, and more. In each class, you also have ample time for conversation so that you practice your French. This class is for you if you: - Want to know more about Paris (more than what the tourists see.) - Or are preparing your next trip to Paris and want to visit as an insider first.
High Intermediate B1/B2:
Fridays 9am-10:30am
October 19 - November 9
Prerequisites: 301 or equivalent
Advanced B2/C1:
Tuesdays 10:45am-12:15pm
October 17 - November 7
Prerequisites: 403 or equivalent
Histoires de migrations
For B1 through B2 levels
France is an amazing patchwork of cultures that you simply cannot miss out on! Have you ever wondered why we eat couscous or why we sprinkle Arabic words in our everyday conversations? Well, you're in for a treat! Let's explore France's rich migratory history and dive into the stories of the brave migrants and their first and second-generation offspring. Through music and entertaining documentaries, we can uncover the diverse and exciting flavors of the world that have contributed to France's unique culture today. Get ready to be amazed!
Mondays 8:30-10am
October 16 - November 6
Prerequisites: 206 or equivalent
La vie en rose
For levels B2-C1
Are you ready to experience the language of love like never before? Imagine whispering sweet nothings in French to the love of your life! And what if you could witness firsthand how French people express their love and friendship? Get ready to explore this beautiful language through songs, articles, videos, and movies. Let your heart skip a beat as you immerse yourself in the world of love and romance. Don't miss out on this exciting opportunity to celebrate the French language and all its amour!
Wednesdays 12:15-1:45pm
October 18 - November 8
Prerequisites: CECR B1
Et Patati Et Patata, Advanced Conversation And Grammar
For levels B2-C1
Step into a vibrant world of conversation and connection! Join us as we delve into captivating themes like love, the environment, family, and the ever-evolving work culture. Our discussions are grounded in real-life documents and infused with the pulse of current culture and events. But it doesn't stop there – we also cater to your individual needs by incorporating tailored grammar study sessions. Let's explore these topics with enthusiasm, shedding light on their nuances and sharing diverse perspectives while fine-tuning grammar skills to enhance your expression. Together, we'll embark on an engaging journey of thought-provoking dialogues that leave us inspired, uplifted, and equipped with powerful communication tools! Prerequisites: CECR B1

Mondays 10-11:30am
October 16 - November 6
Prerequisites: CECR B1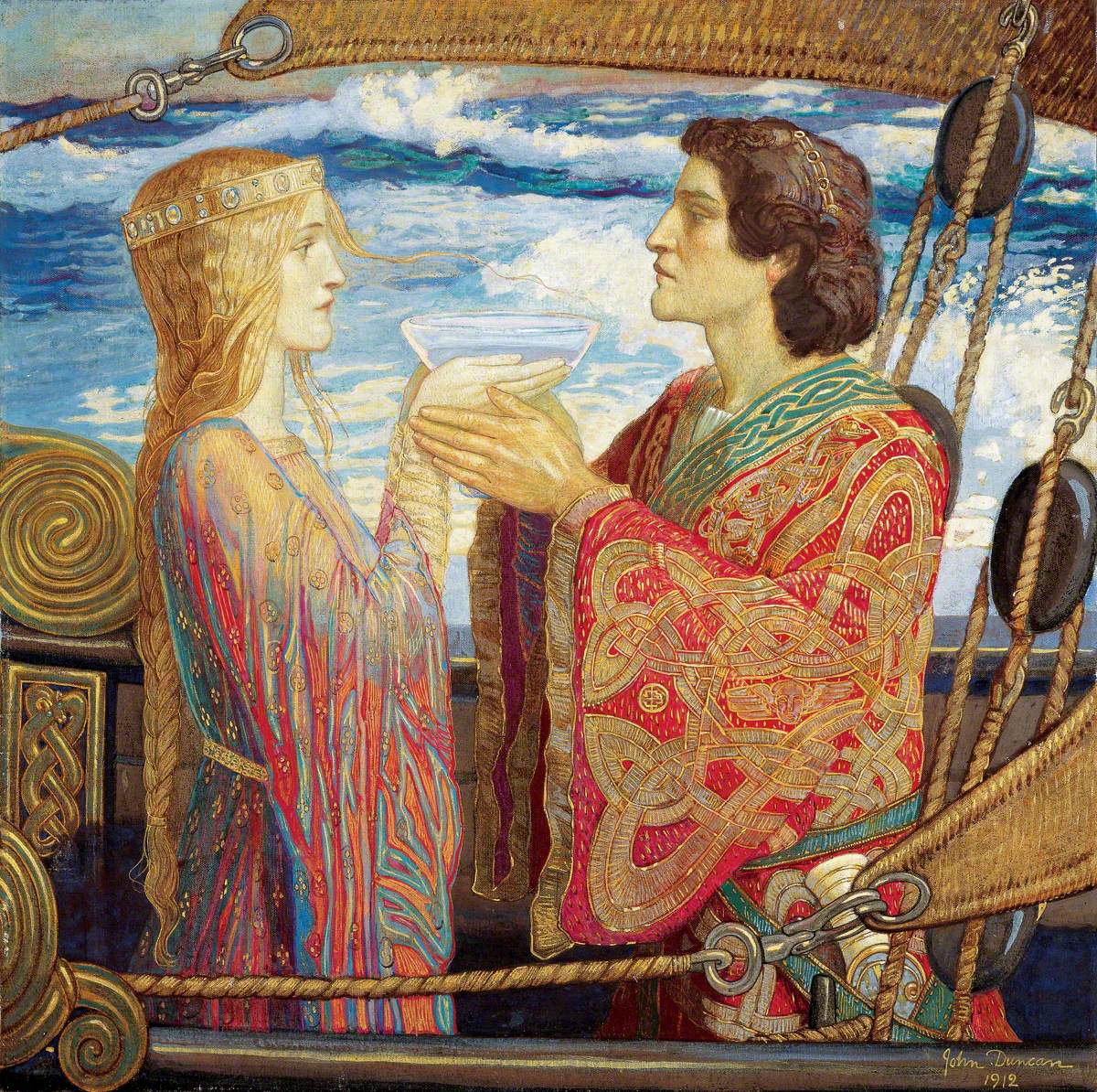 L'Amour au temps de la Merveille - enchantements des palais et forêts de la littérature médiévale courtoise
For levels B2-C1
Ce cours offre une immersion dans le monde envoûtant du Moyen Âge. Chaque leçon de ce cours mettra en lumière différents aspects de l'amour courtois, de ses poètes érudits aux aventures chevaleresques. Notre corpus littéraire varié sera enrichi par des documents iconographiques pour une compréhension encore plus immersive. Au programme :
Semaine 1: Troubadours et Trouvères : lecture et étude de vers choisis et exploration des Vidas, les biographies des poètes courtois.
Semaine 2: Perceval de Chrétien de Troyes : étude d'extraits emblématiques de ce roman chevaleresque classique.
Semaines 3-4: Le Corpus Tristanien (Tristan et Iseut) : exploration du corpus tristanien avec des extraits de Beroul, Thomas, Marie de France et enfin de la version tardive et syncrétique de Joseph Bédier.
Le matériel sera disponible en PDF. Les leçons se dérouleront sur Zoom avec documents iconographiques. Pour les amoureux de la littérature médiévale et les curieux.
Tuesdays 6-7:30pm
October 17 - November 7
Prerequisites: 403 or equivalent
Le roman policier
In-person class
For the levels B2-C1
Ce cours offre une introduction aux élèves de style riche et varié sur le roman policier français. Il présentera non seulement la géographie, l'histoire de l'époque et de la culture française mais aussi avec l'appui de quelques articles ce genre de littéraire. De plus, on étudiera l'intrigue, la structure narrative, les personnages et, particulièrement,
l'inspecteur. Les questions de nationalité, d'identité, de guerre, des droits sociaux, de moralité, seront aussi analysés.
Finalement, une courte présentation de chaque écrivain et leurbiographie feront partie de ce genre bien apprécié parmi des Français !
Romans : Le chien jaune de Simenon (1931) ; Pars vite et reviens tard de Fred Vargas (2001)

Les textes seront offerts aux étudiants sous forme numérique rique.

Wednesdays 9:30-11am
October 18 - November 8
Prerequisites: CECR B1
---
PARKING
Street parking on SW 20th St. facing the Kamm House is limited. Free parking is available in Lot A at SW 18th and SW Columbia. Please obtain a parking pass from the office. After 6 pm weekdays, students may park in the Willamette Dental lot at SW 20th and SW Jefferson as available.
OFFICE HOURS
The Alliance office is open 10am-3pm Monday through Friday.
Call us at 503.223.8388 during business hours or leave a message.
Email us at
info@afportland.org
.
FOLLOW US
Design by Monsieur Graphic. Powered by Oncord.