French Conversation Groups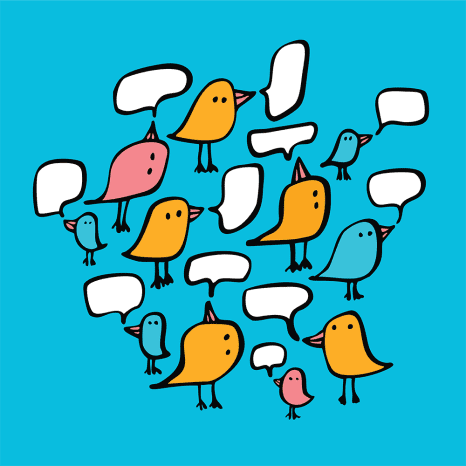 Conversation groups in Portland are available for varied levels of French. Conversation groups are a great way to strengthen existing language skills and motivate continued learning, as well as meet others who share a passion for French.
Participation is free and pre-registration may be required. Check individual listings below for more details. Currently most groups meet online.

FEATURED CONVERSATION GROUPS THROUGH THE ALLIANCE FRANÇAISE
Available during the school term:
These conversation groups are offered to our members at three different levels and are led by our teachers and board members. These conversation groups start the second week of each term and follow the term calendar, including the breaks in-between terms. For the school calendar, visit this page. For any questions, please contact our office. Being a student at our Alliance is not required in order to participate in conversation groups; however, membership is required. Sign up here for membership.
Conversation Group for Beginners: Alliance students in Edito 100 and lower Edito 200 series or members currently acquiring the CECR A1 level are invited each Wednesday at 12pm, to participate in sessions led by teacher Ivy Mills. Register here. Spring Break: on hold from the week of March 14 to the week of April 4. On Zoom.
Conversation Group for Intermediate French Speakers: students in upper Edito A2 and Edito B1 series or members currently acquiring the CECR A2 to B1 levels are invited to join sessions led by teacher Julie Nelson each Tuesday 1:30pm. Register here. Spring Break: on hold from the week of March 14 to the week of April 4. On Zoom.
Conversation Group for Advanced French Speakers: French speakers at the CECR B2 to C1 levels are invited to participate in literary discussions led by Alliance volunteer, Jim Brown, on Mondays 5:15pm. Register here. On Zoom.
In-Person Translation Lab: For those interested in literary and creative translation, this group, led by the Alliance volunteer, Leah Alpern, will be a space to learn theories and methods of translation and to practice in a guided and collaborative environment. Read more and register here. All attendees will be asked to present proof of vaccination against COVID-19.
Available year round:
Weekly Apéro-Conversation Group: The Alliance free weekly conversation group on Zoom, run by board members and other volunteers, is available for drop-in conversation on Wednesday nights at 5pm. NOTE: This is a new, earlier start time. Check the events page on the Alliance website for further details. This group welcomes speakers at high-intermediate, advanced, and native levels. Register here for this group and receive reminders.
The Alliance conversation groups are for Alliance members only: Sign up here for membership (just $36 provides membership benefits for a full year. Memberships are tax-deductible.)


NORTHWEST AND CENTRAL PORTLAND
Groupe francophile: Meets Saturdays from 10:30 a.m. to 12 noon at the Market of Choice, SE 10th and Belmont. The first Saturday of the month the group meets by Zoom and in person the remaining Saturdays of each month. Contact Alliance member Angela Wykoff or Jon Danzig for more information. All levels welcome.
SOUTHEAST PORTLAND
Fluent/Advanced French Conversation Group: Meets the first Saturday of each month from 11:00 a.m. to 12:00 noon. The group meets at Palio's Dessert & Espresso House, 1996 SE Ladd Avenue, Portland 97214. Hosted by AF volunteers. Native, fluent and advanced speakers welcome.
Alliance group, les Copains du Dimanche: Meets every Sunday, 4:00-5:30 p.m. on the mezzanine of the Market of Choice, 1090 SE Belmont Street, Portland, OR 97214. Hosted by Alliance member Alan Grinnell. Contact Alan for more information. All levels welcome.
French Book Club: A French language and literature group meets every other month to discuss a French-language book. Participants read the book in French and discuss it in French at a venue announced in advance. Contact Alliance member Cindy Crawford for more information.
SOUTHWEST PORTLAND
Samedi au Village: Grand Central Bakery – Multnomah Village, 3425 SW Multnomah Boulevard, Portland, OR 97219. Meets on Saturdays, 4:30-6:00 p.m. Contact Stephane Cohen for more information. All levels welcome.
Beaverton French Conversation & Culture Meetup: This is a group for all levels of French speakers in the Southwest/West Portland/Beaverton area. Francophones of all backgrounds and countries welcome! Group typically meets twice a month: once on a Thursday evening and once on a Friday during the day. For more information contact organizer Bob Lamarche.
CORVALLIS
The Corvallis group: Celebrated its 55th year in 2019, averages 25-30 people for its weekly meetings, Tuesday mornings from 10-12. For current status, contact Jody Altendorf. All levels welcome.
VANCOUVER, WA
The Alliance group in Vancouver: Second Tuesday of the month,  5:30 p.m., at the Pacific House East, 315 NE 192nd Ave. #301, Camas, WA. Merci to Alliance member Sheryl Meservey for leading the group, which draws 10-15 participants. Contact Sheryl for current status.