Cercle Littéraire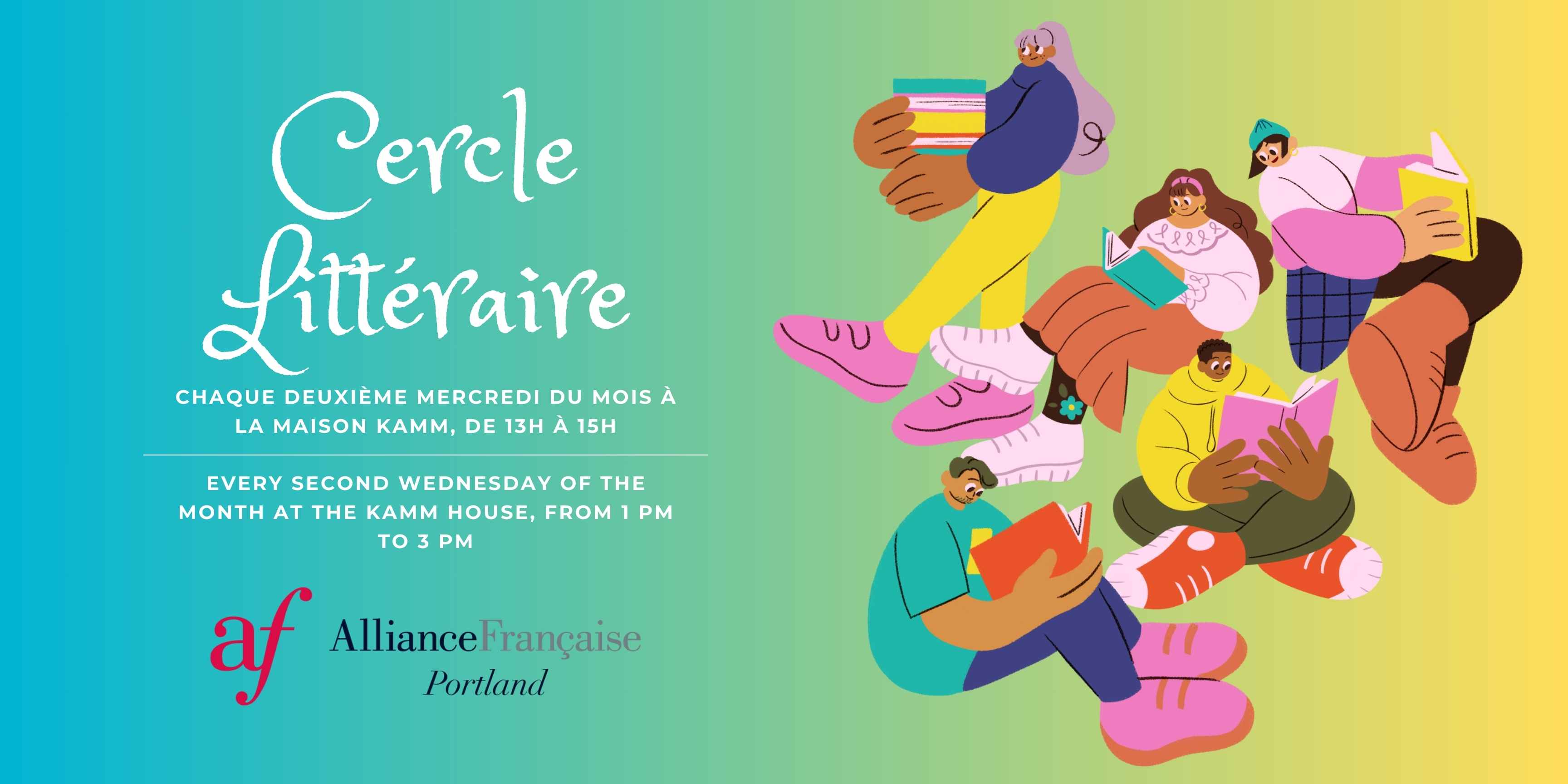 Bienvenue au Cercle Littéraire, où la littérature prend vie à travers des discussions captivantes et des passions partagées !
Le Cercle Littéraire se réunira une fois par mois et les participants partageront leurs idées, émotions et réflexions sur le livre choisi, qu'ils auront lu avant la réunion. Ce n'est pas simplement un "book club", mais une exploration collective des thèmes, des personnages et de l'art du langage. Les membres apporteront leurs perspectives uniques, favorisant un dialogue dynamique qui enrichit la compréhension et l'appréciation de l'œuvre littéraire en question.
Que vous soyez un lecteur passionné ou quelqu'un cherchant à redécouvrir la joie de la lecture, le Cercle Littéraire vous accueille. L'atmosphère y est chaleureuse, inclusive et intellectuellement stimulante, offrant le cadre parfait pour des conversations passionnantes sur la littérature.
Le Cercle Littéraire accueille aussi bien des locuteurs natifs que ceux qui apprennent le français à partir du niveau intermédiaire (B1).
ℹ️ Rencontres: tous les deuxièmes mercredis du mois, 1-3pm à Kamm House. Première rencontre, le 10 janvier.
Veuillez vous inscrire séparément pour la réunion de chaque mois en utilisant le formulaire d'inscription ci-dessous. Gratuit pour les membres de l'Alliance Française de Portland.
Pour toute question ou suggestion, veuillez contacter Elene Zedginidze.
---

Welcome to Cercle Littéraire, where literature comes to life through engaging discussions and shared passions!
The heart of Cercle Littéraire lies in its monthly meetups, where readers unite to share their insights, emotions, and reflections on the chosen book (please read the book before the meeting). It's more than just a book club or a discussion—it's a collective exploration of themes, characters, and the artistry of language. Members bring their unique perspectives, creating a dynamic dialogue that enhances everyone's understanding and appreciation of the chosen literary work.
Whether you're an avid reader, a casual book lover, or someone looking to rediscover the joy of reading, Cercle Littéraire welcomes you. The atmosphere is warm, inclusive, and intellectually stimulating, providing the perfect setting for meaningful conversations about literature.
The meeting welcomes participants with varying levels of French proficiency, extending an invitation to both native speakers and those learning French from an intermediate level (B1) onwards.
ℹ️ Meetings are every second Wednesday of the month, 1-3pm at the historic Kamm House. First meeting - January 10.
Please register for each month's meeting separately using registration form below. Free for members.
For any questions or suggestions, please contact Elene Zedginidze.
---
January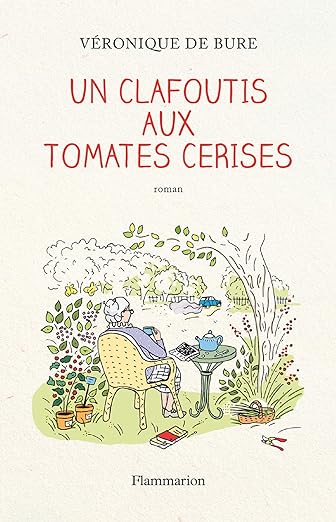 January Book Selection
Livre de Véronique de Bure
Un clafoutis aux tomates cerises
Jeanne décide d'écrire son journal intime. Sur une année, du premier jour du printemps au dernier jour de l'hiver, d'évènements minuscules en réflexions désopilantes, elle consigne ses humeurs ses souvenirs, sa petite vie de senior. Elle a 90 ans et elle fait ce qu'elle veut.
Véronique de Bure
Véronique de Bure est une auteure et éditrice française. Bourbonnaise, originaire de Vichy (Allier), elle s'installe à Paris où elle travaille pour les éditions Stock. En 2019, elle accepte un poste de Directrice littéraire aux éditions Flammarion. Mariée, elle est mère de deux enfants.
"Un clafoutis aux tomates cerises", son deuxième roman, parait chez Flammarion en février 2017.
Register for January Meeting
February
February Book Selection
Livre d'Anne Guglielmetti
Deux femmes et un jardin
Mariette hérite d'une vieille bâtisse en Bretagne après des années à faire des ménage à Paris. Elle rencontre Louise, une jeune adolescente qui cherche refuge à l'ennui et à la lourdeur familiale.
Anne Guglielmetti
Romancière et traductrice de livres d'art et d'architecture, Anne Guglielmetti, Parisienne née en 1952 d'un père italien et d'une mère lorraine, vit et travaille à Paris. Elle est co-fondatrice de la revue semestrielle MIRABILIA, dont le premier numéro a paru en décembre 2011 .
Where to find the book
You have the option to buy the book online from various retailers. Some options include:
---
PARKING
Street parking on SW 20th St. facing the Kamm House is limited. Free parking is available in Lot A at SW 18th and SW Columbia. Please obtain a parking pass from the office. After 6 pm weekdays, students may park in the Willamette Dental lot at SW 20th and SW Jefferson as available.
OFFICE HOURS
The Alliance office is open 10am-3pm Monday through Friday.
Call us at 503.223.8388 during business hours or leave a message.
Email us at
info@afportland.org
.
FOLLOW US
Design by Monsieur Graphic. Powered by Oncord.